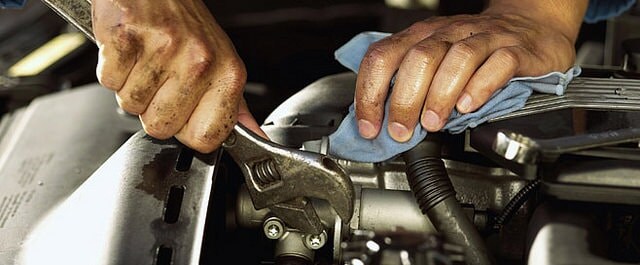 Taking care of your car should be a number one priority and keeping up with routine maintenance is one of the best ways to do so. Regular maintenance is important, no matter how old your car is. If you've missed an item on the maintenance schedule in your owner's manual, don't wait until the next one comes around. Take care of the problem before it effects your daily life!
In the long run, there are only a few major components you have to keep an eye on. The most obvious part of your car is the engine. The heart and soul of your car, without an engine, you're left with a chunk of useless metal. In order to keep your engine in proper working order, there are a few things you should do.
First, make sure you get an oil change at least every 5,000 miles or six months. Make sure a mechanic inspects it regularly, ensuring that the engine will run without a hiccup for years to come. Make sure to have your transmission inspected as well. The two most expensive parts to replace, keeping the engine and transmission is working order is vital to your livelihood.
Keeping up with regular maintenance is important for the brakes as well, provided you plan to use them. Have a certified mechanic inspect your braking system at least once a year for corrosion, damage, or if you need new brake pads. Make sure you flush and replace your brake fluid every few years as well, otherwise you could find the brake pedal to the floor and your car still rolling.
In terms of comfort, making sure your heat and air conditioning are in working order is vital. If your system is making noise, not starting, or simply not working properly, have a mechanic inspect it as soon as possible. If you have a newer car, remember to change the cabin air filters as well!
As for the rest of the car, most dealership service departments offer a full inspection that will ensure your car is in top condition. Come on in to Evansville Hyundai near Owensboro for any of your Service needs!