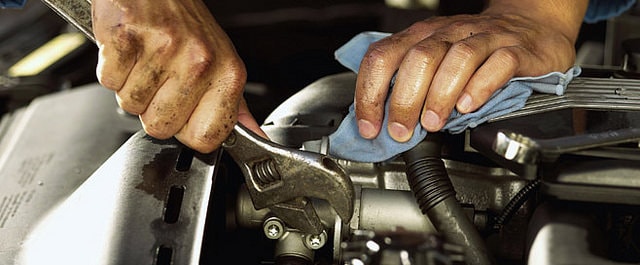 Your vehicle is an essential part of your daily routine, but it can be easy to neglect regular car maintenance. Whether you've just driven off the lot in a new Hyundai, or you've driven over 100,000 miles in your vehicle, routine maintenance is key to keeping your car running strong. Even if you haven't kept up with the maintenance schedule recommended in your vehicle's owner's manual, our friendly technicians will be happy to help you get back on track. With their expertise, you'll be able to address any problems before they become costly or dangerous.  Here are a few other reasons to regularly service your vehicle at Hyundai of Evansville.
Engine Maintenance
Whether you want your vehicle to last for years to come, or you just want a good trade-in priced, regular engine maintenance is vitally important to your vehicle's longevity and value. We recommend scheduling an oil change every six months or 5,000 miles. During this routine maintenance, you can have our expert technicians inspect your vehicle's fluid levels, belts, and transmission. If we spot any issues, we'll help you repair or replace any worn-out parts with genuine Hyundai components, designed to work perfectly with your vehicle's make and model.
Brakes
Stay safe on the road with regular brake system maintenance. While Hyundai vehicles are loaded with advanced safety technology, brakes are the most important safety feature on every vehicle. That's why you should bring your vehicle in for a yearly brake inspection. Our certified mechanics can check for corrosion, damage, and parts that need to be replaced. It's also a good idea to have the brake fluid flushed every few years to keep the brake system strong and responsive.
Comfort and Climate Control
Regular maintenance allows you to enjoy a better driving experience. If your vehicle's heating or cooling system isn't keeping you comfortable, bring it in for maintenance at Hyundai of Evansville. We can recharge the coolant, replace cabin air filters, and troubleshoot any problems in the ventilation system. And if you ever hear any unexpected noises - like scraping, screeching, rattling, or grinding - schedule a service appointment at Evansville Hyundai in Evansville, IN.