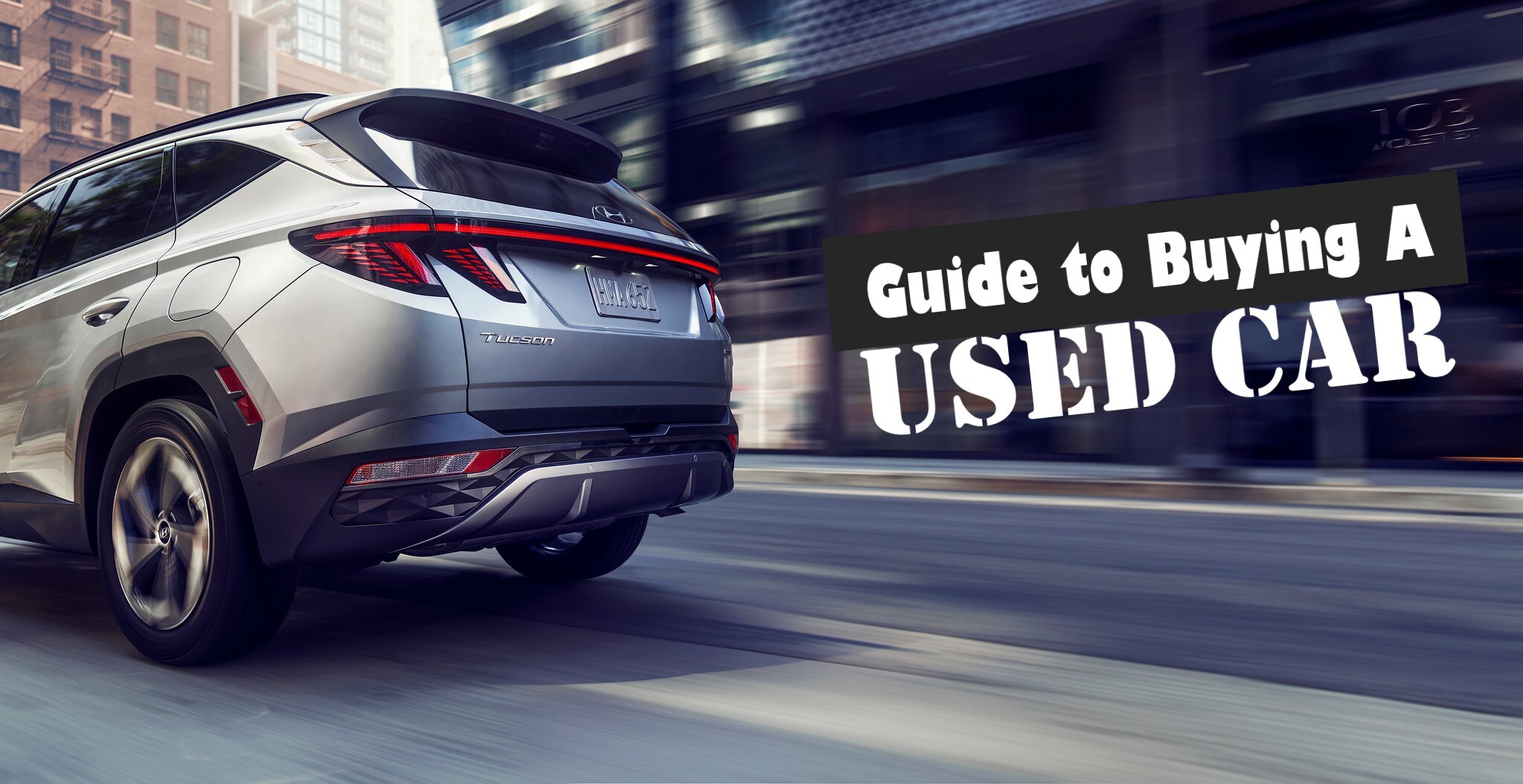 We at Evansville 

Hyundai

 are committed to helping you find an affordable used vehicle in

Evansville

, Indiana, that meets your budget and needs. Plus, our helpful sales team is here to answer any questions you have about buying a used car, from picking the right one to navigating the finance process. Here are our answers to the most common questions about used cars that we're asked at Hyundai of Evansville.
Are Used Vehicles Unreliable?
It's an outdated stereotype that used cars aren't reliable. These days, all vehicles are built to last longer, retain their value, and withstand damage more effectively.
Many decades ago, vehicle design and construction were not as advanced as they are now. This caused many people to dislike buying previously driven cars because they would break down within a few years. A used car from 2018 or 2015 will last much longer than one from the 1980s or 1990s would have - as long as you keep up with its service.
So, buying a used car from Hyundai of Evansville doesn't mean you're buying a low-quality product. It all depends on how well the car was maintained, what its current condition is, and what incidents are on its vehicle history report.
What Are The Benefits Of Buying A Used Car?
When you buy a used vehicle, the biggest benefit is saving money. A car's depreciation in value over time and usage allows you to purchase a pre-owned version at a lower price than a brand-new one. Cutting costs let you put a higher down payment on the loan, afford a higher-trim model to indulge in your retirement, or just save the cash and pay down your student loans.
Car insurance premiums are typically less for used cars as opposed to new ones, so you save money there, too.
Looking at used models open many possibilities, so you're not limited to just the cars from the current model year. You have more variety and choices due to the many different kinds of makes and models on the market from years past.
What Is Depreciation, And Why Does It Matter?
"Depreciation" refers to the gradual loss of value that products experience over time - including cars. The more a product is used, the lower its value drops.
New cars lose some of their initial value as soon as they are driven home for the first time. Then, the majority of that vehicle's value is lost within the first three years of ownership. That's naturally part of the car ownership process and a factor in buying a brand-new car.
What you should know is that a used car - especially one that's at least three years old - will depreciate less and at a slower rate than a new car would since its initial drop in depreciation has already occurred and its value has leveled out. That means you may be able to resell your used car in the future at a rate that's relatively close to what you paid for it.
What Should I Research When Buying A Used Car?
Before you buy a used car, you always need to consider and investigate two crucial things.
First, decide how much money you're willing to spend on your purchase - on the initial down payment, on the monthly payment, and the bottom line. To effectively do this, assess your budget by tracking your monthly income and subtracting all your usual expenses. How much a college student can spend on a car will differ greatly from a retiree's budget, for instance.
Second, start researching which brands and models are within your established price range in your area. By doing research on model reviews, going rates, and available features, you should get an idea of what a fair price is for a used car in Evansville, Indiana.

What Things Should I Look For When I Test-Drive A Used Car?
Test-driving a car at Hyundai of Evansville is an important step in the research and car-buying process. You should never purchase a used car before getting behind the driver's seat and going for a ride.
To get the most out of your test drive, start by inspecting the exterior of the car. Look for any damage that could be more than cosmetic and would take extra money to repair. You should also be wary of any illuminated dashboard warning lights when you start the engine.
When you take the car onto the street, don't just limit it to nearby city streets. Take it out of stop-and-go traffic and hit the highways, rural roads, and parking lots. That's the best way to see how it handles, how the brakes feel, and whether or not there's any rattling or vibrating when idling or traveling at high speeds.
What Should I Do After Buying A Used Car?
The first thing you need to do after purchasing a pre-owned truck, SUV, or sedan from Hyundai of Evansville is to register it with the Indiana BMV. All newly acquired vehicles should be registered within the first month of ownership so you don't run into any legal problems. Make sure the title is transferred as applicable and you change your insurance coverage from your old vehicle to your new one.
Have a service technician inspect your vehicle an perform any maintenance that's been neglected by the previous owner. Sometimes, owners can sell their cars right before hitting major repair or service milestones, so an initial checkup is essential. We'll make sure your car is up to date on its mechanical needs and replace any failing parts.
What Are Certified Pre-Owned Programs?
If you're still nervous about the prospect of buying a used vehicle, you can opt for a Certified Pre-Owned car instead. Hyundai of Evansville has many CPO models in stock, like the Hyundai Tucson and Hyundai Santa Fe.
The Hyundai CPO program allows us to inspect preowned Hyundai vehicles we receive and certify them if they meet certain condition standards. We put each CPO Hyundai car through rigorous inspection and restoration. If it passes, the car will get special warranty coverage and ownership perks. It's a great way for families and retirees in Evansville to know they're buying a quality vehicle without paying for a brand-new model.
While you're on the Hyundai of Evansville website, explore our inventory to find a wide selection of used vehicles from your favorite automakers, including used SUVs and trucks under $10,000 and Used Car Specials in Evansville, Indiana.
Tips for Financing a Used Car in Evansville, IN
Buying your first car is an exciting milestone, and here at Hyundai of Evansville, you'll find all kinds of great used vehicles to fit your budget and meet your needs. Since this will also be your first time financing a vehicle, we've gathered some helpful auto-loan tips to make the experience a positive one.  
Know Your Score
When you finance a car, your credit score and credit history are the key factors for a lender's decision on whether to approve a loan and how much interest to charge you. Make sure you know your score before you start shopping. If it's low or if you don't have much of a credit history, you may need to build it up or have a parent co-sign for the loan.
Know Your Budget
As you're deciding on a vehicle you like, run the numbers to determine what you can afford. The biggest expense in your budget will be the monthly car payment, but remember to factor in other costs like insurance and repairs. It's also a good idea to save up for a down payment to reduce the amount you'll need to finance.
Compare Your Financing Options
Before you come to our dealership, it's a good idea to do some research, get some quotes, and find out what kinds of loan terms and interest rates are available to you. When you visit, our finance experts will also shop around to find an option that works for you.
Pick The Right Loan Term
It's important to settle on a monthly payment that works for your budget, but keep the loan term in mind, too. A higher monthly payment over a shorter period of time might offer lower interest and save you money compared to a lower payment spread out over more years. 




At Hyundai of Evansville, we're committed to helping you find a fair financing deal so you can get behind the wheel of a great used vehicle. Have questions? Contact our team here in Evansville, Indiana.
Have A Question About Buying A Used Car?
* Indicates a required field
Hours
Monday

8:30AM-7:30PM

Tuesday

8:30AM-7:30PM

Wednesday

8:30AM-7:30PM

Thursday

8:30AM-7:30PM

Friday

8:30AM-7:30PM

Saturday

8:30AM-6:00PM

Sunday

Closed