Hours
Monday

8:30AM-8:00PM

Tuesday

8:30AM-8:00PM

Wednesday

8:30AM-8:00PM

Thursday

8:30AM-8:00PM

Friday

8:30AM-8:00PM

Saturday

8:30AM-6:00PM

Sunday

Closed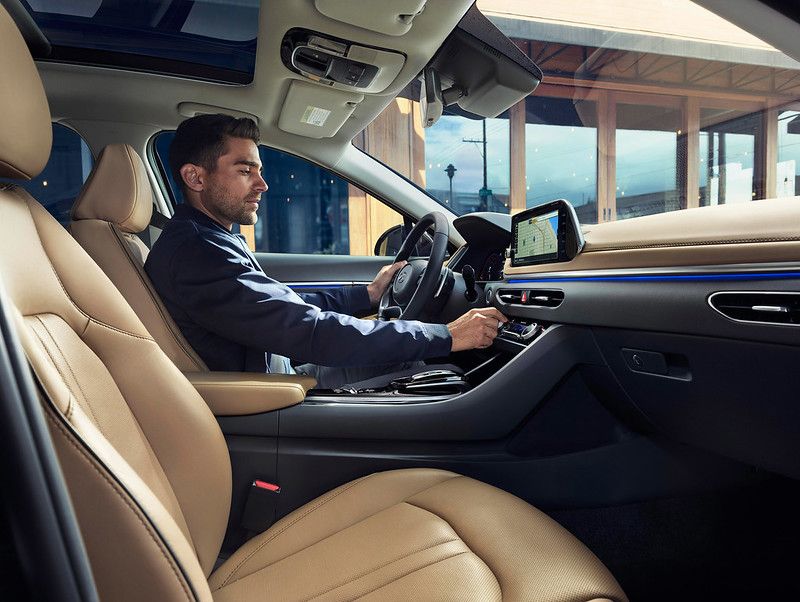 Common Car Noises and What They Mean
When you're enjoying a pleasant drive on your morning commute, the last thing you want is to hear an odd noise coming from your car's engine. The service experts at Evansville Hyundai have compiled a few common noises you should look out for and what they mean for your car.
1. Squealy Brakes
If you often hear squealing, screeching, or grinding when you stop your car, there is likely an issue with your brake system. When brake pads begin to wear out, you might hear a high-pitched shrieking noise when you apply brakes. If this noise suddenly begins to sound more like grinding, get to our service department quickly so we can replace your brakes. Your brake pads are likely dangerously worn out, and the grinding sound you hear is quite possibly metal-on-metal.
2. Clunking
Though a "clunker" is a commonly used term of endearment for older cars, it's not a problem you actually want to encounter. Hearing clunking or knocking under the hood is a sign that the valves, pistons, or rods in your engine could have a major issue. For your safety, bring your vehicle in so we can diagnose the issue.
3. Whining
If you hear dramatic whines or squeals from the engine block when you accelerate or start your car, it's possible that one of your engine's many belts could be worn out or loose. Thankfully for you, belts are a relatively easy (and inexpensive) fix that we can take care of in no time in the Evansville Hyundai service department.
4. Squeaking
No, you don't have a family of mice living in your car - probably. Squeaking that intensifies as your car accelerates is a sign that there might be an issue with your drive shaft. This is mainly common in rear- and four-wheel drive vehicles, and should be addressed by one of Evansville's experienced mechanics as soon as possible.

Don't just turn the radio up to drown out these concerning sounds. Bring your car in to Evansville

Hyundai's
 service department today for a thorough inspection, located right here in
Evansville

,

IN
.