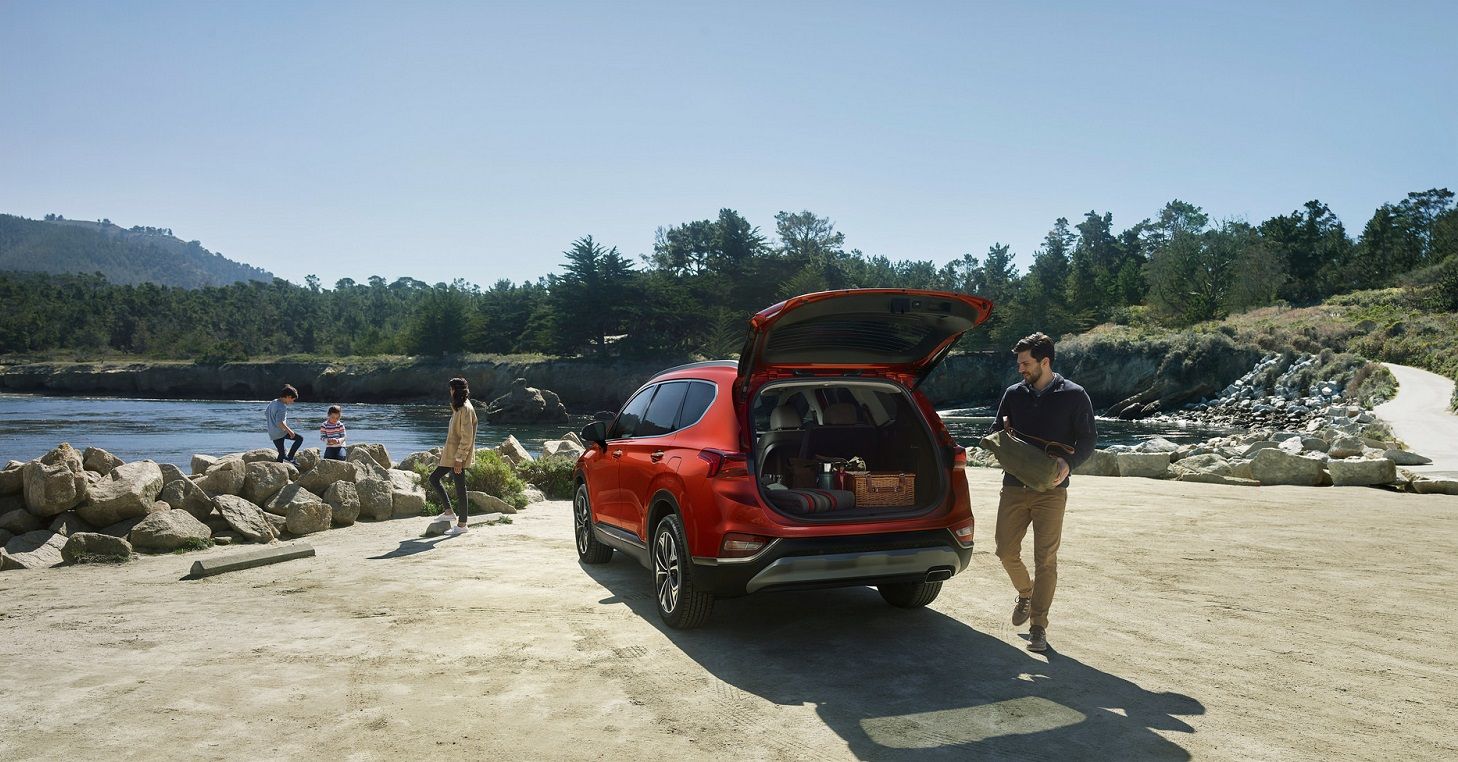 Hyundai's best-selling SUV is getting an all-new design in 2019. The former Hyundai Santa Fe Sport now takes up the mantle of the 2019 Hyundai Santa Fe, making the five-passenger SUV the new baseline for the Santa Fe family. The three-row, seven-passenger Santa Fe will now be the Santa Fe XL, and a new three-row, eight-passenger Santa Fe is currently in development.
While there's so much new to consider with the Hyundai Santa Fe, let's take a look at some of its many highlights. 
The 2019 Hyundai Santa Fe is available at seven trim levels: SE, SEL, SEL Plus, Limited, Limited 2.0T, Ultimate, and Ultimate 2.0T.