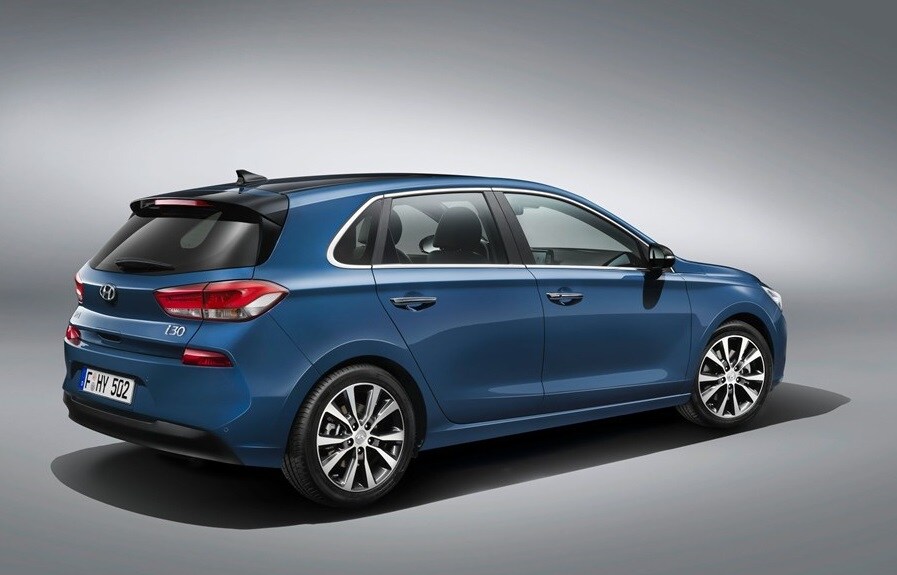 The Hyundai i30 has been a hatchback limited to the European market, despite clamoring from enthusiasts across the pond. Now, the Korean automaker is looking to meet the needs of drivers in search of a performance-driven hatchback with style to match. The 2018 Hyundai Elantra GT looks to be everything an enthusiast could want and more.
Out with the old, in with the new, as they say. The old Elantra GT hatchback is leaving for good and its replacement is a near-twin of the European Hyundai i30. Despite similarities in names, the Elantra sedan and Elantra GT will ride on different platforms. The GT is a few inches shorter than the standard model, landing it in an incredibly competitive position.
The base 2.0-liter four-cylinder engine delivers 162 hp. Drivers can upgrades to the Elantra GT Sport trim which comes stocked with a 1.6-liter turbocharged four-cylinder engine that delviers 201 hp and 195 lb-ft of torque. That trim also features sporty 18-inch wheels and larger brakes.
The upscale interior comes matched by an eight-inch touchscreen with Apple CarPlay and Android Auto compatibility. Drivers will also have access to the latest version of the Blue Link infotainment system.
We here at The Duell's Evansville Hyundai can't wait for the arrival of the 2018 ElantraGT!