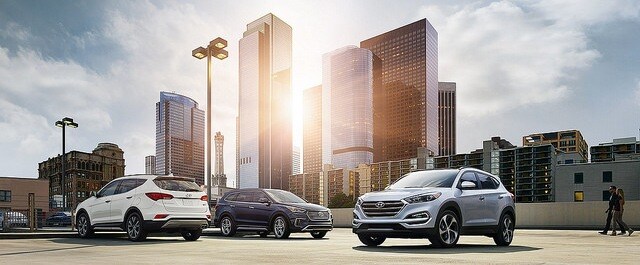 When it comes to buying a new car, you might wonder about the different pros and cons each brand has to offer. At Evansville Hyundai, we represent the face of the Hyundai brand and deliver great, high-quality vehicles. So why should you buy a Hyundai? There are lots of reasons, but here are the top five:
1. Good for the environment. Hyundai is dedicated to making a difference when it comes to saving the environment. Innovative technology and smart engineering allows Hyundai cars to be more eco-friendly than ever, and Hyundai factories are committed to cleaner production processes.
2. Involved in the community. Every year, Hyundai gives back to the people by sponsoring community events, giving money to various causes, and encouraging employees to volunteer.
3. Cutting-edge technology. In addition to making their vehicles more environmentally conscious, Hyundai's efforts into the area of technology has lead their vehicles into a more high-tech future. Whether you need the latest in safety or the newest connectivity software, Hyundai cars have it.
4. Safety. All the way down to the core, Hyundai vehicles are made to stay strong in an accident. Seven vehicles in the brand's lineup received top safety marks from the government this past year, marking them as reliable and strong options for any driver.
5. Value. Hyundai vehicles are known for being high-quality. With great fuel economy, loads of technology, great safety features, excellent warranties, and more, when you buy a Hyundai, you're not just buying a car—you're making an investment.